Professional Ecotherapy Training
and Certification Program
Transform your life and work with the healing power of nature!
Professional Ecotherapy Training
and Certification Program
Transform your life and work with the healing power of nature!
March – June 2017
Three  Weekend Trainings
in Northern California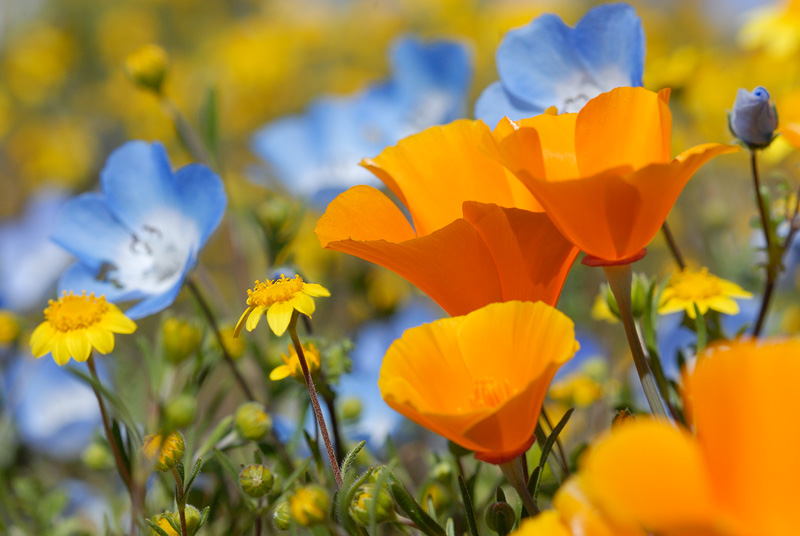 March 23 – 26
Salamander Camp Retreat Center, Santa Cruz
April 27 – 30
River's Bend Retreat Center, Mendocino
June 1 – 4
Big Basin Redwoods State Park, Big Basin
Now is the time to include nature-honoring principles in our healing work!
Belonging to a community that truly understands and supports us is a fundamental human need. It's especially powerful to have the support of a community when we are following our soul path and learning new skills for healing ourselves and others. I love how working with a group of people over time and on the land creates such a strong container for learning, transformation and mutual support, and the powerful results this creates in participants' personal and professional lives. Sharing Earth-based healing practices with a community of like-minded nature lovers in a natural setting is a very nourishing way to deepen our capacity to support personal and planetary healing.
Ariana Candell, LMFT, R-DMT, Ecotherapist
Experience personal transformation:
– Experience peace, inspiration and wisdom from developing/integrating daily nature connection practices
– Translate your passion for nature into your life and healing work
– Be part of a dynamic, Earth-honoring community that empowers you to grow personally and professionally
– Enhance your personal integrity by promoting sustainable relationships between humans and the natural world
Acquire skills for practicing Ecotherapy:
– Enliven and expand your professional work with a wide range of nature-based interventions
– Learn how to create your own nature-inspired, somatic and expressive arts workshops
– Find out how to transition clients to outdoor settings with confidence and ease
– Learn tools to support clients affected by the political climate through activism-inspired Ecotherapy
This Program is designed for:
Licensed clinicians and interns, counseling professionals, coaches, ministers, teachers, allied health professionals, healers doulas and more.
We welcome all humans of any gender identity, culture, race, religion, sexual orientation and economic circumstance.
Experience the power of being in Earth-honoring community to share visions, hopes and support.
What participants say:
"Ariana has been an extraordinary mentor and guide for me during my year-long internship in her Ecotherapy Program. She has inspired me to deepen my connection with nature and has fully supported me in discovering my own unique voice as an Ecotherapist. During my time working with her I received the skills, resources, and support that I needed to emerge confidently into the field of Ecotherapy."
~Andrea Livingston, M.A., Community Engagement, Institute of Noetic Sciences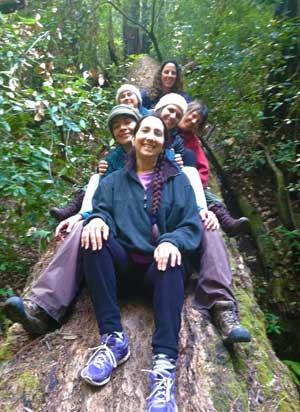 "Through her Nature-based teachings and therapeutic application of movement, art and sensory awareness, Ariana has increased my sense of oneness with (and responsibility for) the rest of Nature, while giving me a language to share these tools and interventions with my clients. As budding Ecotherapists, learning these techniques in a safe and supportive community has allowed us to hold space for each other, while leading and receiving the new tools we have learned. I look forward to a lifetime of deepening and sharing the Earth-based therapeutic skills I have learned from Ariana."
~Adriel McCluer, MFTI Registered Intern, Somatic Ecotherapist
Immerse yourself in profound somatic, spiritual
and expressive arts experiences
Professional Ecotherapy resources include:
– Effective indoor Ecotherapy concepts and interventions
– Guidelines to assess and prepare clients for outdoor sessions
– Practical tips for facilitating individual sessions in natural settings
– Essential steps for developing successful outdoor workshops
– Guidance for creating transformational rituals for clients and groups
– Legal and ethical considerations for practicing Ecotherapy
– Access to the most current Ecotherapy articles and research
Our training approach:
Our Ecotherapy program is one of a kind because we blend somatic, expressive arts and social activism perspectives.
– It includes the influences of Hakomi Mindfulness-based Somatic Psychotherapy, Dance Movement Therapy and Joanna Macy's activist-inspired "Work that Reconnects"
– You'll also receive training in: council skills, dream work and mirroring from the Four Shields
You'll develop the three important foundations of Ecotherapy:
An engaged, reciprocal personal relationship with nature
This gives you power and effectiveness as an Ecotherapist as your interventions come from a direct relationship with the natural world, as well as attunement to the client's process.
Commitment to a sacred, Earth-centered community
This increases personal transformation and cultivates conviction to practice healing and living from a place of courageous interconnection with the Earth.
Development of clinically effective Ecotherapy skills
You will integrate powerful healing modalities from evidence-based approaches, indigenous tradition and psychotherapy with practice, feedback and consultation.
THE PROGRAM INCLUDES
Three 3-day weekend trainings in Northern California
Four 30-minute individual consultations with Ariana
Four online 90-minute group consultations
14 training webinars
Ecotherapy reader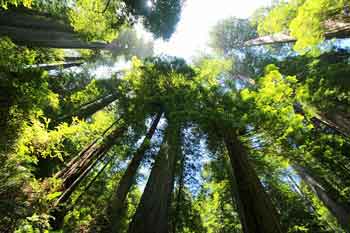 Ecotherapy Certificate
You will receive an Ecotherapy Certification for completion of this training program.
100 CEU's Available
This course meets the qualifications for 100 hours of continuing education credit for MFT's, LPCC's, LEP's and/or LCSW's as required by the California Board of Behavioral Sciences. (provider #5417)
Licensure hours
MFTI's and other interns may count hours towards licensure.
What participants say:
"EcoTherapy is both a return to indigenous knowing and a frontier for psychology today. This program reconnects you to your own knowing and at the same time, introduces you to the necessary tools to share it with others. It offers numerous interventions, perspectives and practices that you can use in a clinical setting as well as in countless other healing arenas….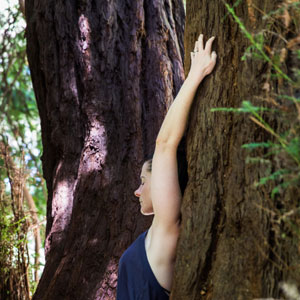 …. I really learned so much about my own relationship to the earth and the other than human life with whom we share this place. I increased my consciousness and gained language for the human-nature relationship and experience. Doing so in community made that challenges easier and the joy amplified! I felt like I was participating in something important and meaningful on both an individual and global level."
~Kerry De Lima, MFTI, Community Mental Health Therapist
COST
Hold your place: $197
This is a non-refundable deposit
Training cost: 
Interns/low income $2,397
Licensed professionals: $2,697
Payment plans available
Lodging fees: $350 in total
PARTIAL SCHOLARSHIPS
Equity Scholarship
for those who identify as people of color, LGBTQ, and historically marginalized populations
Work-study positions
for those who need a financial discount for the training
REFUND
Participants may withdraw from the training program within seven days after the first online gathering and receive 70% refund of the tuition.
Join us for a transformational journey to connect with the wisdom of the land.
The program instructor
Ariana Candell, LMFT, R-DMT, Ecotherapist,
is a seasoned psychotherapist and a pioneer in the emerging field of Somatic Ecotherapy. Her passion is to transform the field of psychotherapy to include connecting to the natural world as an essential part of healing.
Ariana is the founder and leader of a groundbreaking Northern California Ecotherapy Training and Certification Program, now entering its third year. She facilitates workshops locally and internationally, including Online Ecotherapy Certificate Programs, Ecotherapy Consultation Groups and seasonal outdoor retreats. She is also an adjunct professor at John F. Kennedy University.
A licensed therapist since 1995, Ariana adores taking individuals and groups into the East Bay hills for Ecotherapy, as well as bringing the power of nature indoors to her private practice in Berkeley. Her main therapeutic influences include Hakomi, Somatic Ecotherapy and Dance Movement Therapy. She has trained with The School of Lost Borders and is devoted to a daily spiritual practice with nature.