.
.
Connection to nature
.
Free Educational Webinars
Professional Online Ecotherapy Training
Land-based Immersion Trainings
100-Hour Ecotherapy Certification Program
Ecotherapy workshops open to the general public
The Earthbody Institute offers affordable, comprehensive and practical Ecotherapy training that empower mental health and other professionals to incorporate the principles and skills of Ecotherapy directly into their work.
The Earthbody Institute is a professional, educational, and transformational forum dedicated to the cultivation of dynamic mutual relationships with the natural world, for the benefit of greater balance, health and awareness of individuals and groups.

OUR LAND ACKNOWLEDGMENT AND COMMITMENT
We acknowledge that The Earthbody Institute is located in Huchiun, in unceded Lisjan territory, now known as Oakland, California. We are grateful for the ancient redwoods, golden poppies, rolling hills, bay waters, coyotes, red-tailed hawks and all other beings with whom we share these lands.
We honor the ten thousand years of stewardship of these lands by the Ohlone peoples. We support their present revitalization of culture-their languages, ancestral practices and land restoration. 
The Earthbody Institute donates 2% of our profits to the Sogorea Te Land Trust for reparations of the past and continuing colonization and genocide of indigenous peoples. We support their current rematriation effort, which is "the restoration of a people to their rightful place in sacred relationship with their ancestral lands". 
We encourage you to learn more about the Sogorea Te Land Trust and make a donation to support their Rematriation Fund. If you are not living in the East Bay, you can learn more about and uplift the indigenous peoples from the lands you live on here.
OUR JUSTICE, EQUITY, DECOLONIZATION & INCLUSION STATEMENT
We recognize that the United States is a colonial system fundamentally built upon values of supremacy which privilege white people over others. This manifests as racism, classism, and cis-heteropatriarchy throughout our culture and political institutions.
We acknowledge the past and ongoing devastating impacts of injustice and marginalization throughout the world and work as accomplices in solidarity with Black, Brown, and Indigenous Communities, LGBTQIA2+ and other marginalized communities.
We are dedicated to deepening our understanding and taking concrete action as an organization and as individuals, for dismantling racism and other forms of oppression that persist throughout our lives.
We are committed to values rooted in a sacred connection to the Earth, reciprocity and  co-liberation, centering our hearts, spirits, and bodies and co-creating a culture of care.
We strive to create safe spaces for all expressions of cultural and gender identity, (including transgender, gender fluid, non-binary, and agender).
Solidarity is an action. We ask you to join us in our commitment to transforming injustice in our work, our homes, and our communities.
Actions we are taking and future goals here.
"Nature deficit disorder"?
"For years now, Ariana's Ecotherapy programs have been valuable in helping us reconnect with our ecological self for personal and planetary healing. The Earthbody Institute offers a powerful forum for developing the personal and professional skills we need to cultivate an Earth-honoring culture. We need this work to create Earth community as we transition to a life-sustaining paradigm." 
~ Joanna Macy, Author, Coming Back to Life: The Updated Guide to the Work That Reconnects.
"We often forget that WE ARE NATURE. Nature is not something separate from us. So that when we say that we've lost our connection to nature, we've lost our connection to ourselves."
   ~ Andy Goldsworthy – nature artist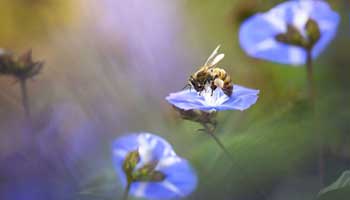 You don't have to do it alone. Individual therapy offers a place where you can get support to focus on your needs and challenges with the guidance of a skilled therapist. Whether you're unhappy at work, needing a place to grieve, or struggling with relationship issues, therapy is a safe place where you are listened to in a non-judgemental way. You can fully express and sort out your thoughts and feelings, even if you feel vulnerable. With more clarity and intention, you can gain confidence to make changes in your life and feel happier and more aligned with yourself.
DMT is a powerful, creative type of psychotherapy that uses movement and dance to bypass our busy mind and uncover the truth of our body. Our body is always giving us messages, but we often don't take the time or know how to listen to them. With DMT, you can learn how to listen to and express all of yourself. As a result you will trust and follow your natural impulses, feel more flow of physical energy, and experience your own power. As you practice integrating what your body is saying, you will feel more passionate and alive!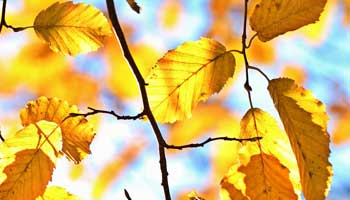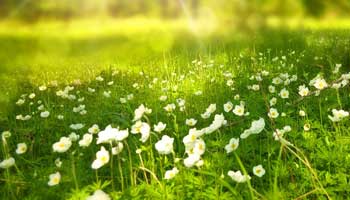 Ecotherapy is more than just a psychotherapy session in a beautiful natural setting. It is a way of connecting to your own true nature, and reclaiming your inner wisdom and resources. It helps restore your inner balance and empowers you deal effectively with specific issues in your life. The nature-based tools you learn become practices to use in everyday life to de-stress, re-connect with your strengths and have the clarity to make healthy choices.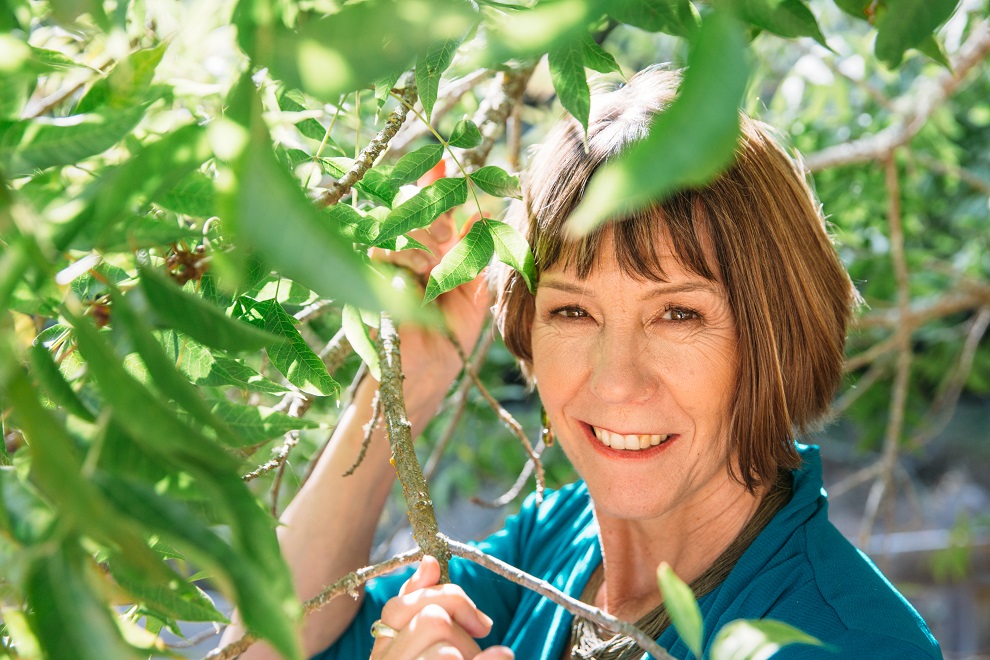 Passion for Life
Ariana Candell has over 20 years experience as a licensed psychotherapist, and has been pioneering "Somatic Ecotherapy" for the last decade.
She is passionate about dance, movement, and sacred time in nature. These elements are woven throughout her therapy offerings. She loves to support her clients to discover their natural, unique aliveness. Photo Credit: Robin Clark.
Nature as Healing
When Ariana turned 50, she took a major leap in her career and founded The Earthbody Institute to help therapeutic professionals translate their passion for nature into their work.
She synthesized a lifetime of therapeutic and expressive arts skills to create comprehensive programs to integrate Ecotherapy skills into healing work. Her specialty of Somatic Ecotherapy provides an overarching framework for all of her programs and combines Dance Movement Therapy, Somatics and sacred nature connection training.